I am just blown away by the response to this project. I honestly never expected that so many people would read anything I've written. This blog has been public since its creation, but no one ever visited it until my boyfriend shared it on reddit.
As of posting this, the blog has now had nearly 43,000 unique visitors and 262,000 cumulative views. That's fucking INSANE.
So, thank you reddit!
I want to be some kind of writer, like as a career, so all of the compliments about the writing itself are such a gift to me.
I may continue updating this blog – probably not as frequently, but whenever something interesting happens. It was really fun for me to do, and it also helped me learn. By writing about my experiences, I was able to retain more information and analyze situations in greater depth. And now it sort of feels like the writing equivalent of "pics or it didn't happen". Not really sure how I would notify people of new posts though (aside from the WordPress subscribe feature).
Part of me also wants to start a youtube channel or stream or something (in the beginning, this was supposed to be a blog AND a youtube channel to go with it but I quickly realized I couldn't handle all that) in which my boyfriend and I play together, but I'm not sure if we have the necessary tech for that. If that's something that anyone would be interested in though, definitely let me know because I'd love to give it a shot. Plus, my boyfriend is amazing on his own and has wanted to stream anyway in the past.
I guess, if you genuinely would like me to keep writing the blog and intend on actually reading it, follow via the little blue button on the right so that I know how much interest there actually is!
If anyone wants to keep reading, or is interested in reading anything else I write (I also have a general/mental health blog here, although I haven't updated it in a while. And I'm writing a novel, but unless you're in the publishing industry, that is not really helpful information I guess), that would be so wonderful.
I've been a blogger for many years, but never found an audience, and that was all I ever wanted.
So thank you, thank you, thank you, thank you.
And thank you to the many people who added me on League! Honoured that you would want to add an unranked player who's been playing for 6 months and has already let the world know that she kinda sucks. (Except at like, two champions.)
Also, ~2000 RP randomly showed up in my account at some point over the course of the evening. There were no gift notifications and it doesn't show up in my account/purchase history so I don't know where it came from! My boyfriend thinks that it came from Riot themselves because a few staff members saw his reddit post. But if it was you (random person or Riot-er), please let me know so I can thank you properly!! Because that is just so, so kind and very unexpected. (And if you're wondering what I did with it – I bought Jinx, and I'm saving the rest for Lissandra when she goes on sale in July.)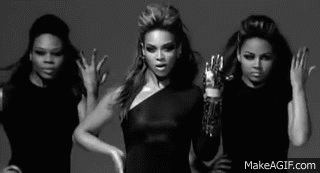 In addition, thank you to everyone who told him to put a ring on it, because if you read the entire thing, you'd know that is something I want and something I was hoping would happen. But honestly, I think he already knows. (Or at least, he does now.)
Even if I didn't have any fun at all during this process, it would all be worth it just for the look in his eyes. I haven't seen him so happy since we started dating. I'd been searching and searching for a way to get that look back, but never found one until now.
I was worried that he'd be angry at me for keeping a secret, or not want me to take over "his thing". And I figured that if he did appreciate the surprise, he'd probably read some highlights, maybe play one or two games with me and that would be the end of it. But he read the entire thing immediately (on his phone, no less), has played several games with me already, wanted to watch pro games with me and we've had so many conversations about the game already. He actually values and respects my opinions, even though I'm new and unranked and he's been playing for 3 years and is platinum, and wants to continue teaching me but is also respectful of the way that I like to do things.
He's so impressed and proud of me and honestly no one has reacted this way to anything I've done since I left university. And that was like, school stuff. No one's reacted this way to nice gestures I've done/gifts, etc. in a relationship EVER. One of the first things I told him when we met was that I often feel like Leslie Knope in that I often go above and beyond for my friends/boyfriends but no one gives a shit, and that makes me sad.
This makes me so, SO happy. Like, his reaction was a gift in and of itself.
And of course, he's been telling everyone and their mother and posted it on reddit, that's how proud he is. Every guy deserves a girlfriend who will do something like this for them, but every girl also deserves a boyfriend who would react that way.
To answer one common question though – many people seem confused about how I
could possibly hide it for 6 months. The thing is, that's WHY I gave myself such a long time period. I only did it when he wasn't home. I did slip up here and there (there were at least 2 incidents where he came home early and I had to slam my laptop shut and pretend I was editing "videos", to explain the mouse which I never use), but he's not that observant. I'm the kind of person who thinks "I booked the day off" = a proposal is coming, but he's the kind of person who thinks "I booked the day off" = "I booked the day off". He takes everything at face value and is probably the most trusting person I know. (I hope this doesn't change that.) So lying to him is quite easy to do (minus the guilt) – but I promise to only ever use that power for good.
And regarding the support role – a lot of people have been disappointed that I ended up maining support, but I think that if you understood my past experiences and insecurity you would understand why it felt like it was the only option for me to start with. Growing up, people teased me and got mad at me for everything and anything (video game related and otherwise), and as I'm sure everyone is aware, the general League community isn't very supportive (at least not in the in-game chat). Muting people early on wasn't a realistic option because it was extra important that I did not miss any actual information people were trying to impart. While people's comments didn't hurt me personally (except for that one day), I still did not want to let anybody down and I wanted to have a fun experience, which is hard to have when people are yelling at you. And people yelled at me the least when I was support! So there you go. It wasn't actually because I thought it was the most fun position, though I came to love it over time. I initially wanted to main mid (and had I continued to have access to Lissandra, may have ended up doing so).
And also, I just really liked Soraka as a character – in the beginning though I hated that I had to play her support. Eventually I realized that my problem wasn't with the position, but with how other people treated it and people who play support (especially girls). Many girls may play support, but there are good reasons for it, and I wouldn't be surprised if what I said above, or something like it, is a big one. From childhood most men have been taught to have thick skins and praised for their aggressive natures, and many men probably played video games as children. This would make them naturally better at the game to start with and also more able to easily brush off haters. This is not to say that women do not have this background too – I definitely had a few gamer girlfriends in high school – but far fewer do. And we are not taught the same kind of confidence as men are, most of the time.
That said, there are still some things I dislike about the expectations of the position itself,
like the concept of CS-stealing and KS-ing. The ultimate objective should be to succeed as a team and while a support should never go out of their way to get last hits/kills, if they do, they should be praised, not punished. ESPECIALLY if someone is at risk of dying. The support's job is to protect the team and sometimes that means eliminating the threat. And I think that people forget that support players need gold too! Less, but they still need it. I rarely get a full build when I play support and that shouldn't be the case. If supports were allowed to get SOME CS (let's say like 20-30%), I think that they'd be stronger and the whole team would see an improvement. That said, the new support quests definitely help with this problem, though still don't solve it. (My boyfriend told me that if someone accuses me of ks, I should just say "kill secured". I'm not sassy enough for that, but that's still hilarious. He's still not on board with my opinion on CS, though.)
There is absolutely nothing wrong with support as a position and I am glad that there is a slightly less intimidating option for new players who might need one!
I also wanted to main one position so that I could make sure I was actually good at something when I revealed this to my boyfriend, and not just all over the map. Had I not been concerned about that, I would have just done whatever I felt like in the moment, and I definitely plan to diversify now that the project is over and I have a teacher! I'd like to do more mid-laning and start ADC-ing.
Some people were also for some reason confused as to why I was so excited about strong female characters, even though I definitely explained it more than once. It's about representation. You can say, "I don't care about feeling represented!" all you want but that's easy to do when the majority of strong characters out there in video games/media in general are already male. So finding characters that felt like ME was a huge win for me and really helped me get into the game! That's not to say that I'm only going to play those champions forever, though.
Also stop being mean to him for playing Yasuo!! (I know most people are kidding but still.) I hate playing against him, but it's not because I feel like he's actually overpowered or a douchey champion to play. I just don't know HOW to play against him. For example, I was dismayed that Lux's Q could be blocked by his wind wall, but I didn't know yet that the wall has like a 20 second cooldown or something (my boyfriend told me after reading that post). Had I known that, I would not have done so badly! I think people's issue with him comes more from a lack of knowledge about him – and I've also heard that it's hard to actually play him well, so it's not like any random person can just pick Yasuo and be like I'M AMAZING NOW! If I played Yasuo, I would die instantly. And it's not like he's an evil character! He actually seems like a pretty cool dude! With great hair!
By the way, if you're wondering how I actually revealed this to him – I honestly wasn't sure how to do it considering that it's digital, and I wanted to be able to play it off as no big deal if he didn't like it, so I just sent him a facebook message when I got up saying, "If you thought my obsession with unicorns only started a couple weeks ago, you were wrong" (I started playing Robot Unicorn Attack on my phone recently and he likes to tease me about it) with a link to the blog.
And at first I thought he actually was mad because he made a frowny face while reading, but it was for another reason. And then I thought he just didn't give a shit because he was kind of just like "cool thanks", but throughout the day he got progressively more and more excited. I think maybe he was just tired and also needed some time to process the full extent of the situation because yeah, this was kind of a game changer. It was my "proposal" to him.
So for those hoping for a reaction video…I hate to disappoint you but there was no one "HOLY SHIT" moment, sadly! I was hoping for that as well and I wish I had a better story, but I am just happy that he got there eventually.
In other news, his birthday is in a few days and he's going to be thoroughly underwhelmed now.
---
P.S. to the MANY people who said I look like that one guy, fuck you. IT'S JUST THE GLASSES. *cries in corner* *puts on pounds of makeup* *desperately tries to make hair grow faster* *buys 75 push up bras and pairs of high heels* (jk I don't need more of those)
Someone also said I looked like a porn star, which is really interesting because a couple of years ago someone else also said that. I'm wondering if both people were thinking of the same person.