Well, URF has come and gone, and I have to say that I am unexpectedly sad about it. It really grew on me after enough games playing on my own. Regular games now just feel so boring and slow.
I got to try out most of the champions that I own, but sadly I never got Lux. In the last couple of days, I played many matches that I didn't even feel like playing just in the hopes that I would finally get my chance with her.
I had one URF as Ashe where my lane partner was just really mad at me – they felt that I wasn't playing aggressively enough so by the second or third minute of the game (literally), they declared they were "done" and abandoned me in lane. And they wouldn't come back until I had already lost both turrets, even though I politely asked him to, as did others (my exact words: "sorry, I usually play support. no need to be so angry. would you like to come back and help me out?"). Like, mind you I wasn't feeding or even dying at all. They actually died twice because they kept charging in while I played it safe (partially because I'm not great at Ashe and partially because we were against Jayce and Garen who I already know are monsters in URF) and didn't die at all. I've heard of people having short fuses, but that was a new level for me.
So, back to non-stop ARAMs it is. Speaking of ARAMS, what is the deal with the ARAM discrimination that seems to exist? If the point of playing a game is to have fun, why shame people for playing whichever mode they feel is the most fun? I feel like this is something that people do, probably mostly without being aware of it but there seems to be this attitude that you're not 'really' playing the game if you're not playing a normal game on Summoner's Rift. I mean, Riot wouldn't have made it if they didn't want to consider it part of League of Legends. The point is not to be the best or to compete, unless you're a professional. The point is to have fun (not to mention that just because someone chooses not to play one game mode doesn't necessarily mean that they can't or they're not talented enough to).
Aside from getting my fill of URF and ARAMs, I made some time to try the free champions as well. Some new ones/champions I have new thoughts about:
Kennen – okay, he is fucking adorable. How have I never played him before? Seriously
though he's pretty cool. I really like how he just turns into a little spark and zips around.
Kled – I was really excited for the opportunity to finally try Kled but I actually didn't like him very much. I think that his concept is amazing and hilarious but that it's not executed very well from the player experience perspective. Perhaps I may have had an easier time if I watched a video on him beforehand or something because even from reading all the tooltips in game it was hard to understand what I was supposed to do. My favourite features Skaarl's little footprints, the faces Skaarl makes when he rejoins you after you die, and the fact that he is named Skaarl.
Vi – She…literally just punches stuff? Like that's her whole concept? She's a badass chick with giant fists that punches stuff? I was hoping for more…um, variety.
Mordekaiser – I've played Mord before and kind of liked him but I actually had a lot of fun with him this time. I really don't understand the vision that Riot has for him though. Like, is he supposed to be a support? Is he supposed to be a jungler? He seems to have abilities that are geared towards both roles. I also didn't understand how to control ghosts with his R but that I guess is not something that actually matters unless I purchase him.
Xin Zhao – I take it back. Caitlyn isn't the basic bitch of League; Xin Zhao is. (But again, basicness can be fun!!)
Zilean – I feel the same way about Zilean as I did before but I'm just wondering if it's time to add him to my collection now that I own most of the other support champions. Are there ever any reasons why you would want to pick Zilean over another support champion? Is he an essential part to any support's collection?
On that note I'm really struggling to decide who to buy next in general. I was thinking Brand or Malzahar, but I'm not overly excited about either of them and also, I have acquired a lot of champions, especially mid-laners, lately that I could use way more practice on.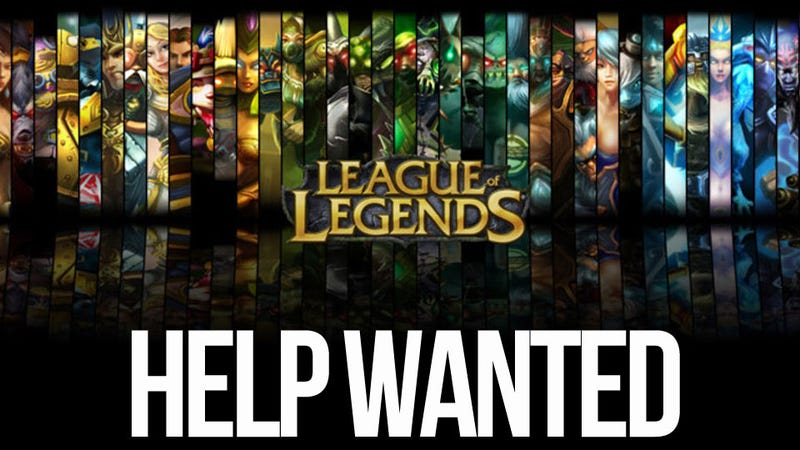 Is this the point where I start saving up to 6300 IP so I can buy the few 6300 IP champions that I am really excited about (Aurelion Sol, Bard, Ekko)? Should I continue adding all of the mid-laners and supports under 6300 IP that I would ever possibly play to my collection first? Should I start expanding my collection with champions for other roles? Are there any particular champions (of any price/role) that you would recommend for me? And also, should I buy Zilean?
HALP.
Death snack of the week: Heavenly Hash ice cream (seriously who named that)
---
P.S. We are doing one last test stream before we launch on WEDNESDAY!! If you're interested you can catch us tomorrow night (Monday) from approximately 6-8pm EST.
Otherwise, please please please join us for our launch on Wednesday the 30th from 9pm-12am EST! We have some goodies in store for you as well – to thank you for your support over the past couple of months, we will be buying a mystery skin for one random viewer. All you have to do is be there and say something in chat at any point during Wednesday's stream and we'll do a draw and announce the winner at the end.
https://www.twitch.tv/leagueoflovetv 
P.P.S. Also please send me any helpful resources that you know of as I mentioned in last week's post! No one did and I was sad. 😦
P.P.P.S. If you're following this blog or any of our other social media this shouldn't matter at all to you since you'll be made aware of when new posts go live anyway, but next week I am changing my posting schedule. New blog posts will go up on Thursdays instead and Youtube videos will go up on Mondays. This is to avoid having to stream and put out content on the same day since we will be streaming Sundays, Wednesdays and Fridays.